Right, this is the third one now, and I have reached the end of reasoning.
This is the belt that drives my rear wheel. 22 teeth on the front sprocket and 162 on the rear.
This is what the belts look like: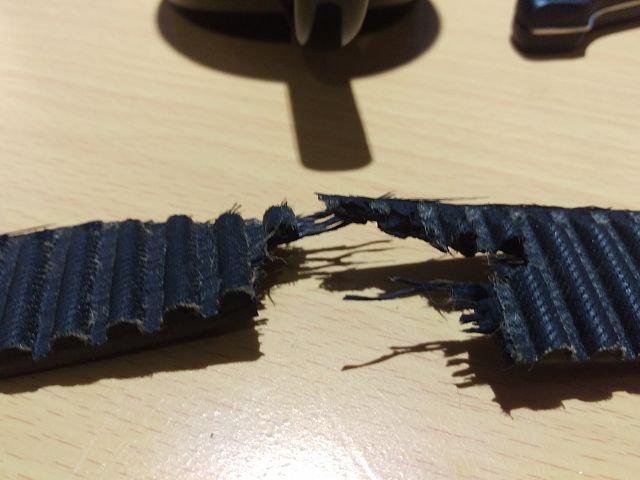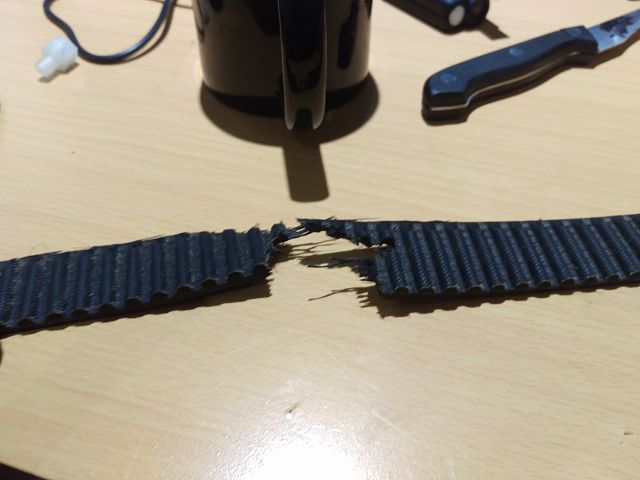 This matches the shock load failure type on this page:
http://sdp-si.com/web/images/Belt_failu ... _Guide.pdf
Any thoughts as to how to get around this. I Already run belt tension to the point where I can just about twist the belt 90 degrees. I think the shock loading is coming from the CVT when it changes through the ratio from slipping to fully engaged when just moving off.
There is no more space for a bigger belt unfortunately, as it either rubs the frame or rubs the rear shock absorber. To swap the drive to chain would mean a huge rear sprocket that is custom made and would run £90 odd. I would like to keep the existing drive if possible?