Just had a rather embarrassing catastrophic engine failure on the Kubota Z482 bike.
Basically it was a total oil failure and I had to replace the whole engine as it is more cost effective and time effective than a full crank and big end rebuild. It was an upsetting failure and I didn't post anything publicly until I found out what caused it. I was also confused for a fair while understanding how I had simply let it run dry despite checking the oil every two weeks or so and definitely checked it about a week ago and remember that it was close to the empty notch but not enough to cause concern.
This is the tube bit that caused the failure. When the engine is tilted ever so slightly, like it is in my bike, the flat tube bit can remain filled with oil, not a lot but enough. The dipstick goes almost right down to the bottom of the bend and the low notch is right at the end of the dipstickso even the smallest bit of oil left in the bend gives a false reading that is above the warning low notch. The industrial sumps don't have it and instead the dipstick goes through the side of the engine directly into the sump.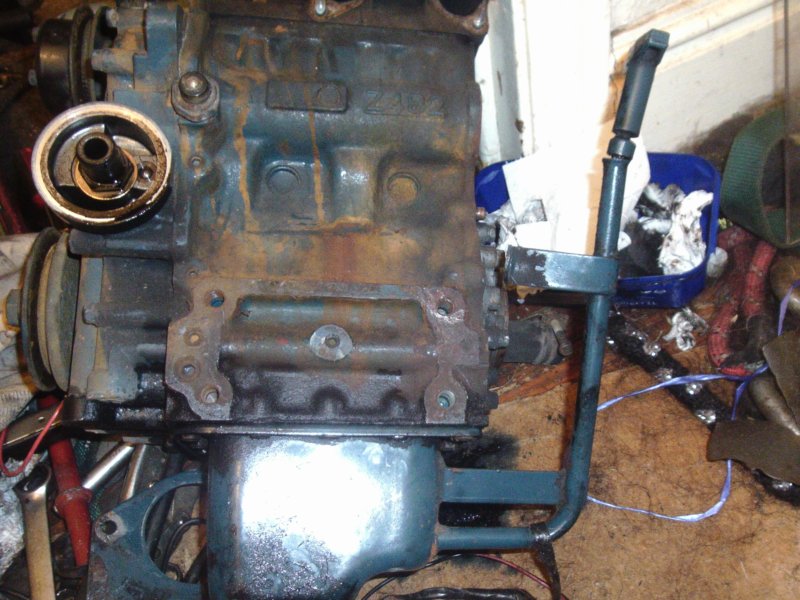 I'm going to be making a new "FULL" and "EMPTY" notch slightly higher on the dip stick to firstly show a fill level when the bike is on the side-stand and secondly to get any reading well above the phantom one I have been seeing all year. I shall also be adopting a "keep filled to the full line" oil check ideal rather than assuming it's OK between 'full' and 'empty' as is normally the maintenance recommendation for any engine.